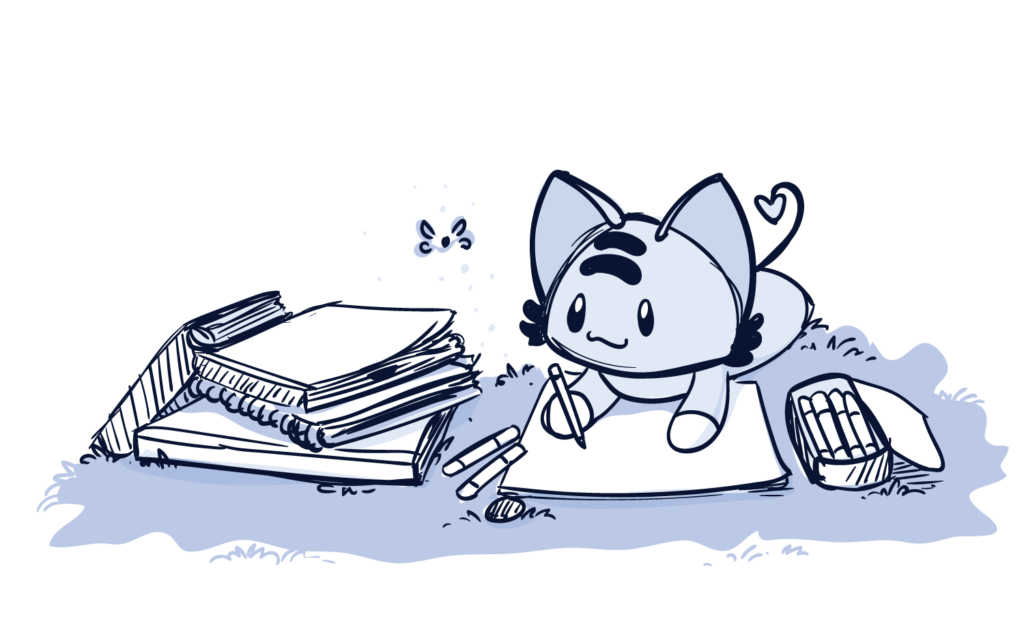 I have read often that the first sentence of any story is the most difficult to write, and found it true in many instances, especially this blog. There are so many topics that I'd like to write about and get both excited and intimidated when looking at my own list. But then, I remember that most any task can be managed with the right amount of planning and division into smaller more manageable pieces. So let's begin! I can't promise a schedule as yet, but I will be writing and posting as I finish the topics on my list. I aim to be at least weekly in my updates.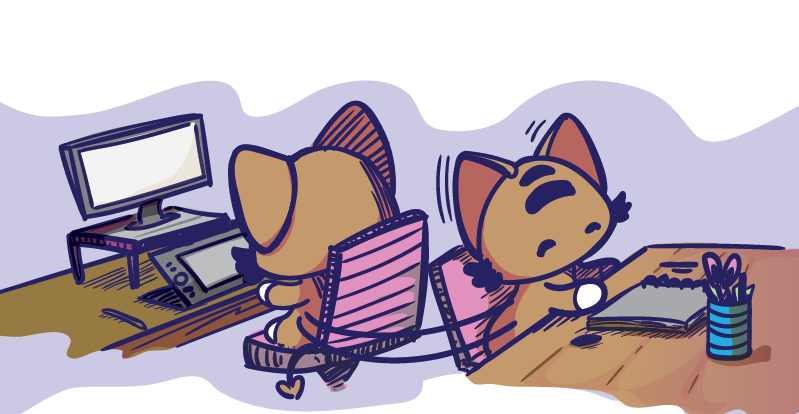 So what will I be writing about? Right now, I have several topics to cover, including what I know about attending conventions, marketing as an artist and many other topics that fall under what I call 'Artrepreneurship'. I will be covering my own journey and development as an artist as well, and posting at various milestones on my daily illustrations. I plan to do reference report sheets and countdowns of my favorite YouTube learning channels and videos. I am always open to questions and post topic suggestions! Feel free to drop me a note or stop by my stream on Mondays, Wednesdays, and Fridays at twitch.tv/lafhaha.
For starters, here's a little about me, from a Meet the Artist sketch I did not long ago. 🙂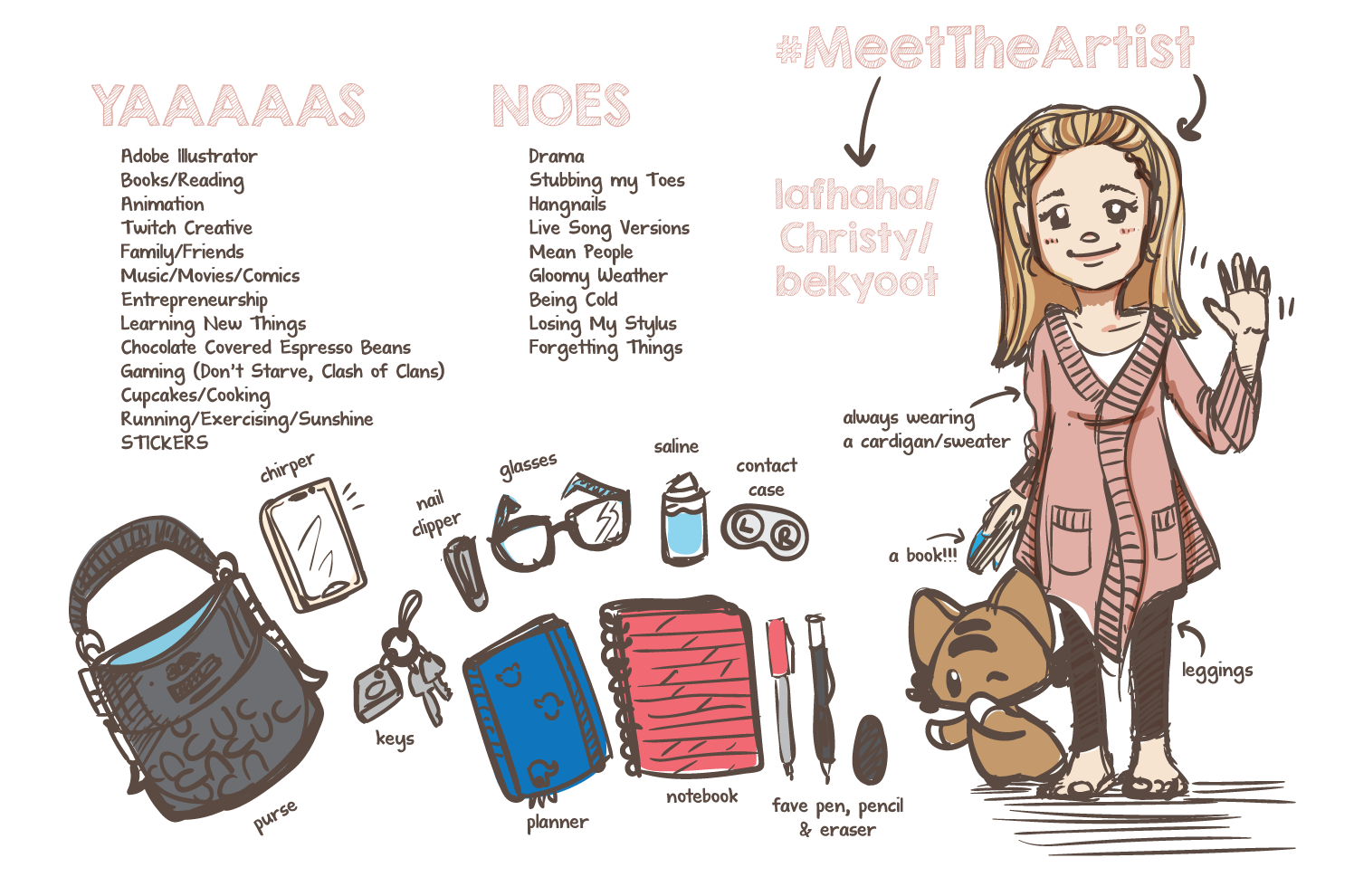 Let's get to work!